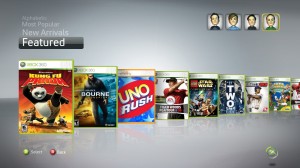 Gestern war die große Microsoft XBox Pressekonferenz zu Beginn der E3 in den USA. Neben vielen Spieleperlen wurde das neue Dashboard (Bedienoberfläsche) für die XBox360 vorgestellt.
Mit dem kommenden kostenlosen Herbstupdate werden massig neue Features und eine tolle neue Oberfläsche eingeführt. Ich für meinen Teil bin total begeistert und freue mich auf den Herbst 😉
You can follow any responses to this entry through the
RSS 2.0
feed. Both comments and pings are currently closed.