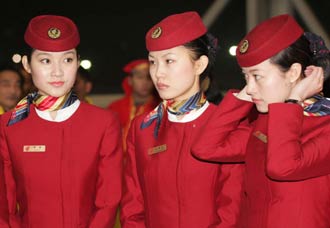 Morgen in aller Fruehe gehts mit dem Flieger von JiNan nach Peking und von Dort dann gegen Mittag in Richtung Deutschland.
Nach ca. 10 Stunden Flug sind wir dann am Fruehen Abend (Deutscher Zeit) wieder in Deutschland.
Es war wieder eine besondere Erfahrung hier in China und ich kann es nur allen Raten (welche wirklich mal China kennenlernen wollen) eine Reise in das Land der Mitte zu unternehmen.
You can follow any responses to this entry through the
RSS 2.0
feed. Both comments and pings are currently closed.