Eigentlich kann ich mit solchen Kettenbriefen nix anfangen aber ich hatte gerade echt Lust auf diese Fragen und will die Antworten keinem Vorenthalten 🙂
1. Was dachtest du zuerst, als du heute morgen in den Spiegel gesehen hast?
Das gleiche wie jeden Morgen…. "Wie bekomme ich das wieder in den Griff ?"
2. Wie viel Geld besitzt du momentan?
Oh im Portemonnaie ein paar Cent und den Rest meine Frau (ist besser so !)
3. Nenne ein Wort, das sich auf "Schlüssel" reimt!
Schüssel (lange überlegt aber mir fällt nix anderes ein lol)
4. Lieblingsplanet?
Nun da ich da leider bisher wenig gesehen habe und Google bisher nur wenig vom Mars zu zeigen weiss => ERDE !
5. Wer ist die vierte Person auf der Liste für verpasste Anrufe in deinem Handy
Diese Liste lösche ich immer umgehend und meine Freunde sind clever genug auf dem Festnetz anzurufen.
6. Was ist dein Handyklingelton?
"Put on your sunday clothes" von Micheal Crawford
7. Was für ein Shirt trägst du gerade?
Eins aus Stoff…
8. Was liegt direkt vor dir?
Dumme Frage da ich gerade am tippen bin => Mein geliebtes Apple Keyboard aus Aluminium
9. Nenne eine Person, die dir spontan einfällt!
Mein Schatz der noch am schlummern ist 😉
10. Ist dein Zimmer hell oder dunkel eingerichtet?
Hell !
11. Trägst du gerade Nagellack?
Nur wenn ich die DVD der "Rocky Horror´s Picture Show" herauskrame
12. Was hast du um Mitternacht gemacht?
Oh da habe ich wohl auf der Couch vor dem TV gelegen und "Schlag den Raab" geschaut.
13. Was steht in der letzten SMS, die du bekommen hast?
"Komme heute was später…" => Kollegin wollte mir bescheid sagen
14. Wie ist Deine Hausnummer?
46
15. Welche Wörter benutzt du oft?
verdammt, Flachpfeife, Mann Mann Mann, Das darf jetzt echt nicht wahr sein
16. Wer hat dir zuletzt gesagt, dass er dich liebt?
Mein Schatz !
17. Was war das letzte pelzige Ding, was du angefasst hast?
Das geht aber nun echt zu Weit nun !
18. Wie viele Drogen hast du in den letzten 3 Tagen zu dir genommen?
Wenn Kaffee dazu zählt dürfe ich schon nicht mehr leben ansonsten nehme ich keinerlei Drogen.
19. Zitiere den Refrain des Songs, den du gerade hörst/gerade gehört hast!
when i grow up there will be a day
when everybody has to do what i say
when i grow up there will be a day
when everybody has to do
it … … my way
(Do What I say / Clawfinger)
20. Das beste Alter, was du bis jetzt erlebt hast?
Hey das kommt bestimmt noch !
21. Dein schlimmster Feind?
Wer brauch den Feinde bei solchen Freunden ? 😉
22. Was ist dein Desktophintergrundbild?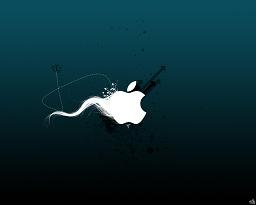 23. Was war das letzte, was du zu einer Person gesagt hast?
"Hey Ihr beiden schlaft gut"
24. Wenn du die Wahl hättest, zwischen fliegen können und eine Million Euro, was würdest du nehmen?
Hmm ich denke die Kohle denn fliegen ? Was sollte es mir oder anderen bringen ?
25. Magst du jemanden?
Nein sondern mehrere !
26. Welchen Song hörst du gerade?
Dumme Frage siehe oben !