Auch im fernen China haben wir nun 2009 und feiern das Jahr des Büffels vom 26. Januar '09 bis zum 14. Februar 2010 ! Ich wünsche allen meinen Freunden und Verwandten in China alles Gute und das es ein tolles Jahr für uns alle wird !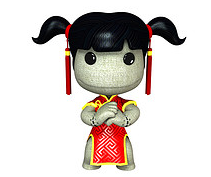 You can follow any responses to this entry through the
RSS 2.0
feed. Both comments and pings are currently closed.