Vor einigen Wochen habe ich meine Tochter Eva das erste mal mit einem klassischen "Point & Click" Adventure konfrontiert. Natürlich "Maniac Mansion" aus dem Hause Lucasfilm Games (später Lucasarts) auf dem alten Brotkasten alias Commodore 64.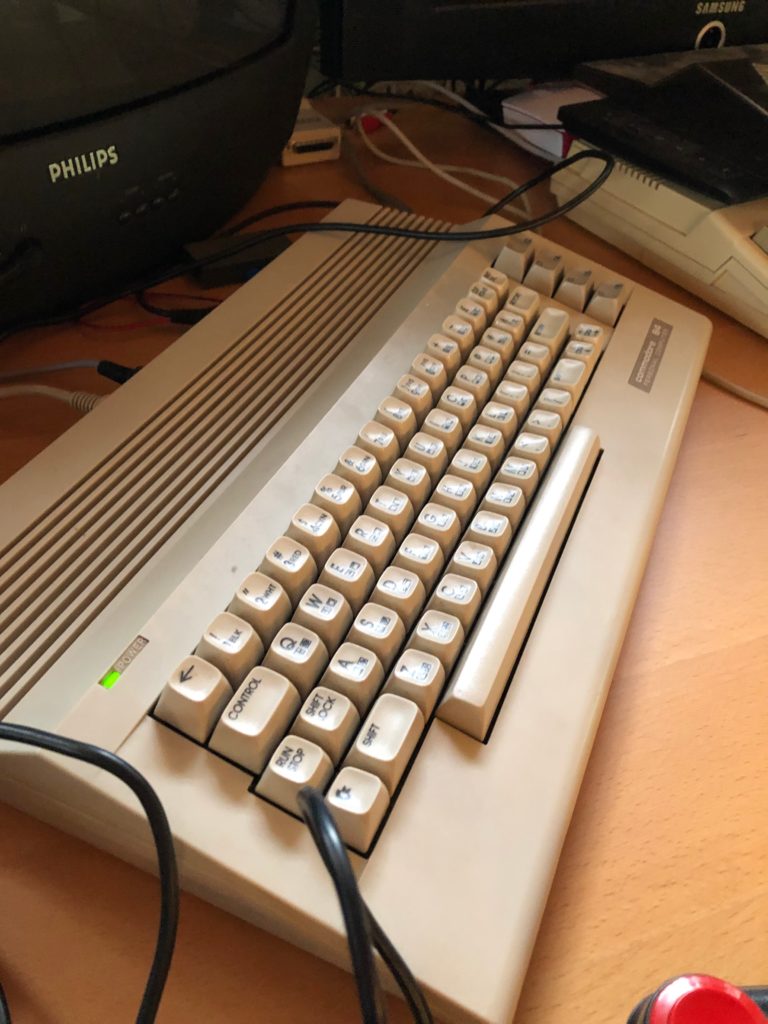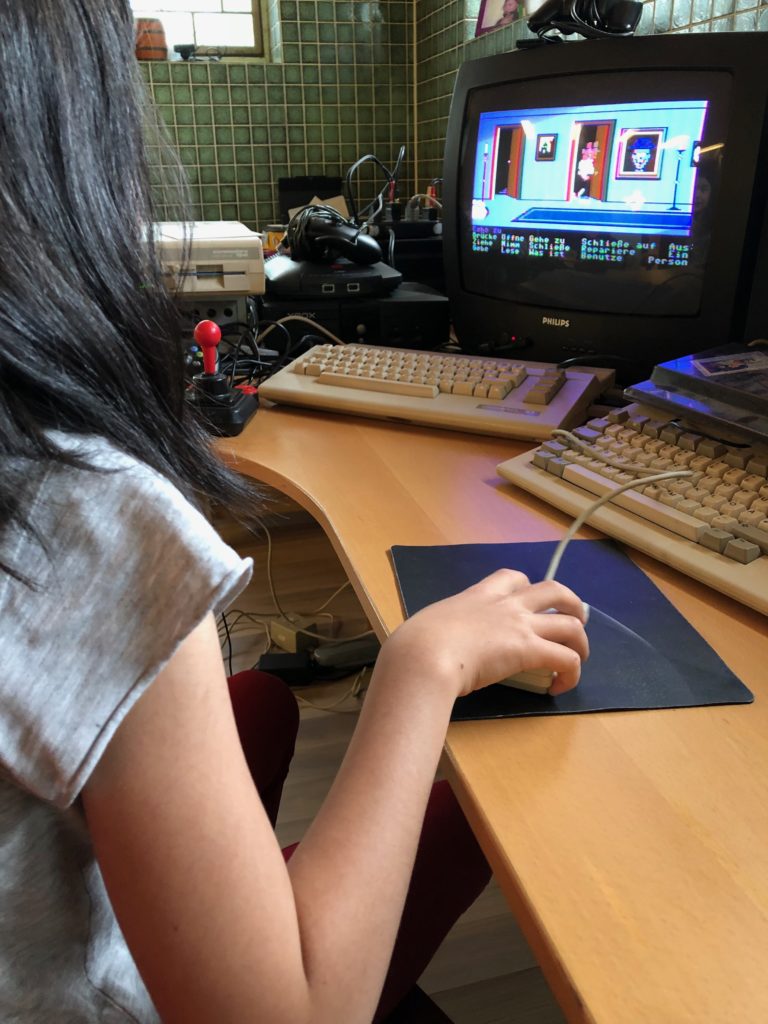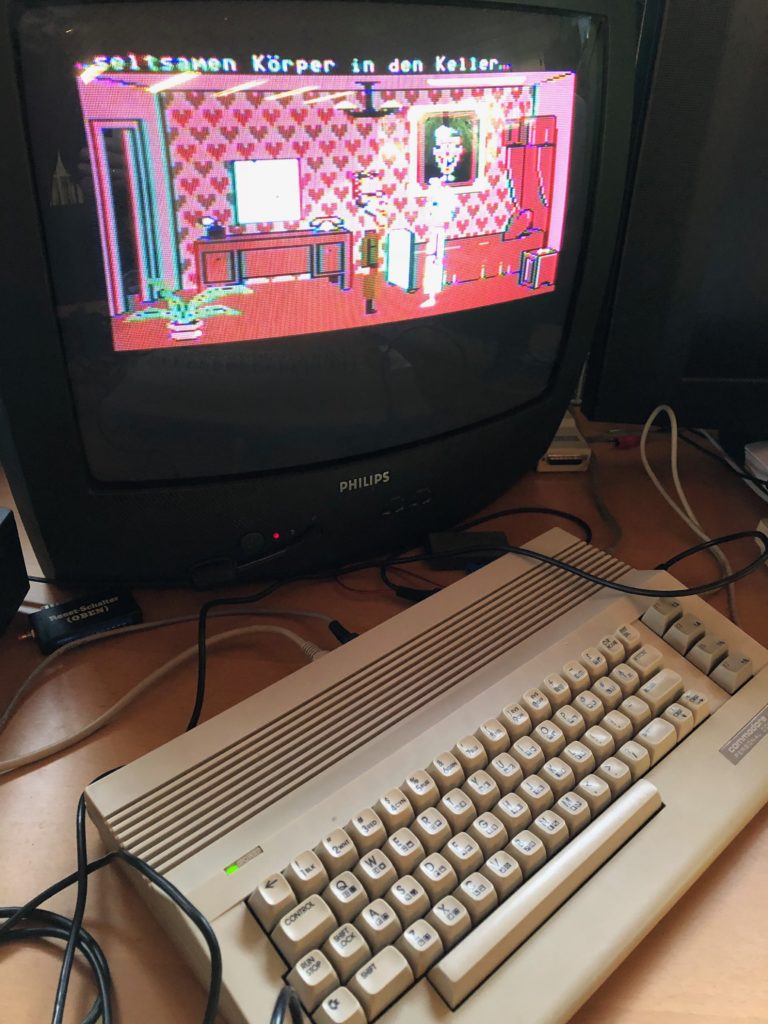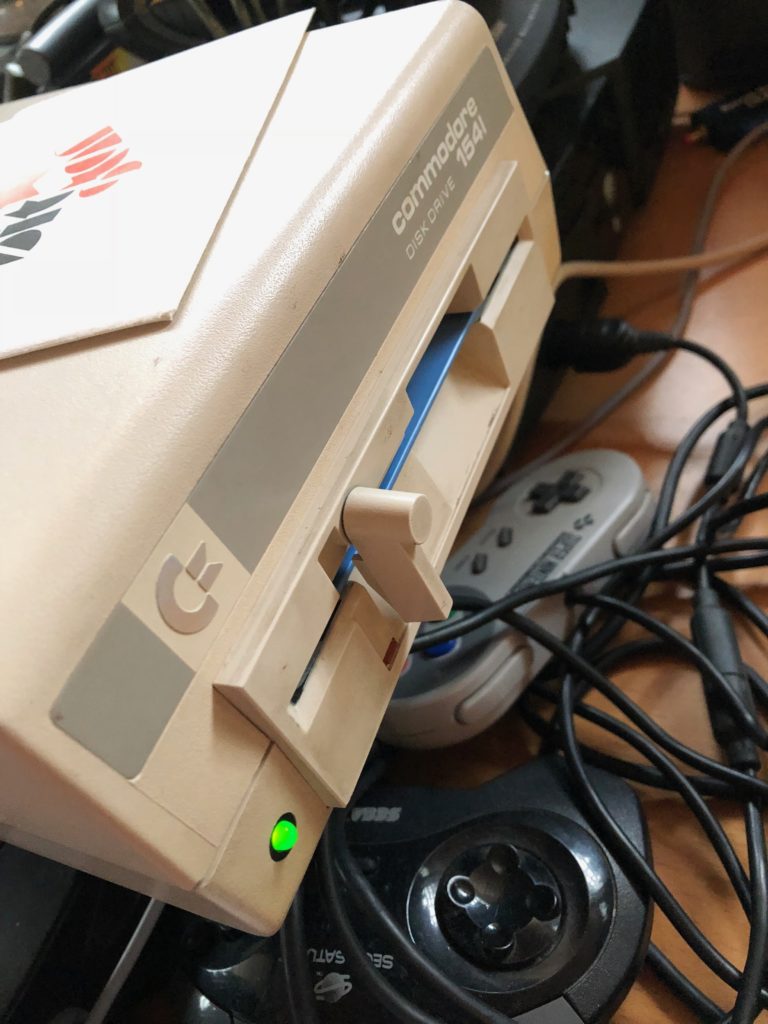 Sie hatte sehr viel Spaß, auch wenn ihr das Spiel ein wenig "gruselig" war ;). Für mich war es toll, zusehen zu dürfen, wie Eva (wie auch ich damals) ihre ersten Gehversuche unternommen hat.
You can follow any responses to this entry through the
RSS 2.0
feed. Both comments and pings are currently closed.